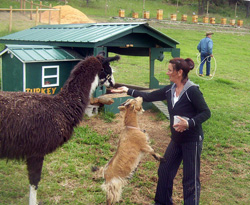 Falcon Ridge Farms is owned and operated by Marlys and Grant Wolfe, long time residents of Kelowna, BC.
Marlys and Grant take pride in their commitment to organic production—all their produce is grown under 100% organic conditions to ensure maximum health and nutritional benefits.  Please click on this link to view their Organic Certificate
The Wolfes have planted 400,000 Echinacea Angustifolia plants and 20 different varieties of mint. Marlys has been gardening with herbs since 1974 and has been making her own preserves, jellies, jams and vinegars for years. She has combined some of her own recipes with those of a local master herbalist and food engineer. Marlys knows exactly what goes into her herbal products—she and her family grow the ingredients, harvest the crops, and air dry the herbs for optimum freshness and effectiveness.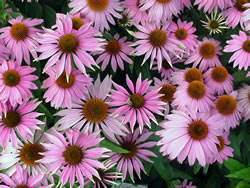 Marlys's parents also live on the farm. Some days, Mom's homemade bread and delectable baked items are for sale. Other days, Mom displays and sells her beautiful handmade quilts and scarves. You can see Dad out on the combine, repairing or building something, doing whatever needs doing on the farm.